Another day another offer.  Today I have prepared a digital download for you.  The twist is that 100% of the proceeds today will go to the Second Harvest Food Bank.
I love making art and since I started the "1000 Houses Project" I have made dozens and dozens of these bitty pieces of art (I'm somewhere in the 300's of reaching my goal)
Today I offer you a digital download of 9 of these bitty houses reformatted to Artist Trading Card size (2.5″x3.5″)  Click here to purchase this download on ETSY and know that you are helping reduce hunger.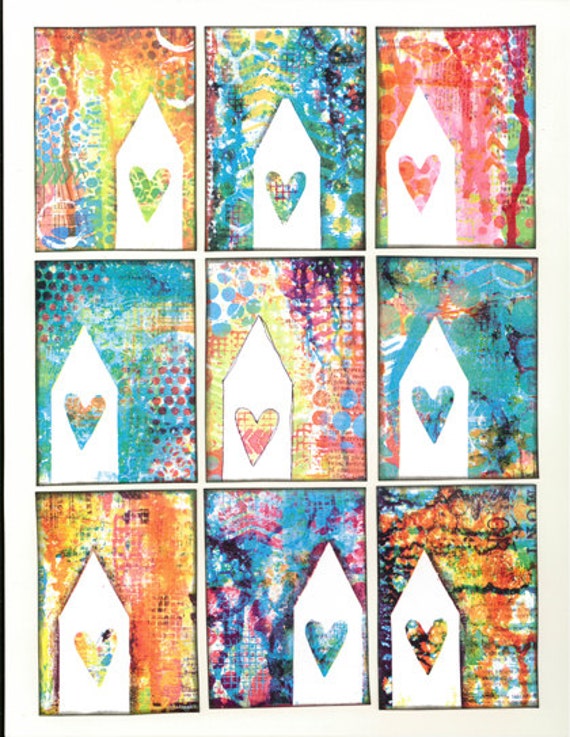 Print these out and create a bit of collage over top to make thoughtful cards to give any time of the year.
As a bonus today I also want to send you over to the CreativeLive blog where you can download a free coloring book.